Pierre Clémenti: The Unreleased Reels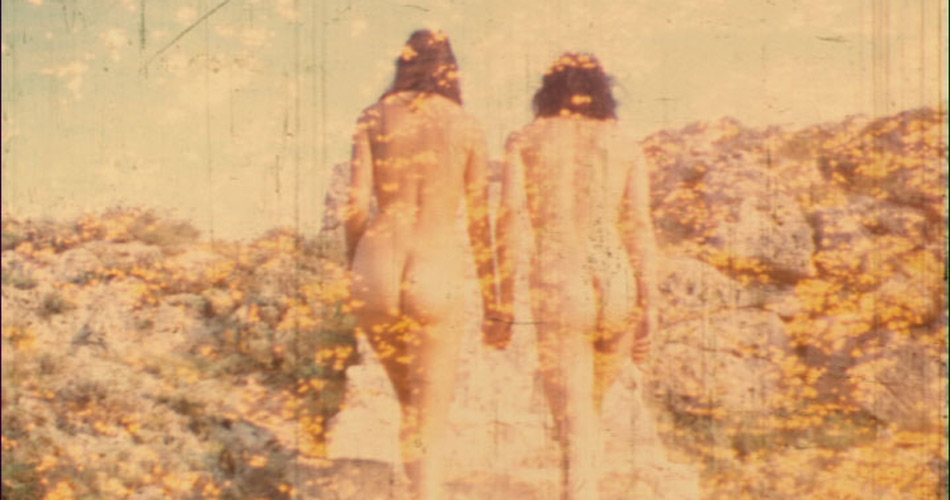 PIERRE CLÉMENTI: THE UNRELEASED
by Pierre Clémenti
2010, France, Color, 103 min
Synopsis
Three re-discovered films by Pierre Clémenti, the actor of Bunuel, Garrel and Pasolini. Three crude diamonds, three silent symphonies, three multi-coloured serpents that are likely to shock the viewer with their psychedelic and visionary beauty…
SOUVENIRS SOUVENIRS (reel 27) France, 1967-78, 27 min
POSITANO (reel 30B01) France, c. 1968, 28 min
LA DEUXIÈME FEMME (reel J) France, 1967-78, 48 min
Festivals
New York Film Festival 2010
Film Mutations Zagreb 2010
Cinéma du Réel 2011
Curtas Vila do Conde 2011
Director's Biography
Pierre Clémenti is foremost known for his acting on stage and in the cinema, notably with former lettriste Marc O's theater group whose productions culminated in the psychedelic pop-music satire Les Idoles, and then in films by Pasolini, Buñuel, Fleischer, Rivette, Visconti, Rocha, Jansco, Makavejev, Montiero, Peter Emmanuel Goldman and of course, Garrel. He continued to act throughout his life from his film debut in 1960, with his last film released just over a month before his death in 1999. He also directed 14 films, among them Visa de censure (1968), La Revolution n'est qu'un debut, continuons (1968), New Old (1979), À l'ombre de la canaille bleue (1986) and Soleil (1988).
Clémenti was a brilliant filmmaker, free, poetic, adventurous, madly in love with editing and color. Recently, three 16mm films were found where he left them 20 years ago, at the Pompidou Centre (whose original director had been granted him an editing room for life back in the day). Three films made of dazzling rushes accumulated over 15 years, edited for years, and, unfortunately in a pretty bad condition. Their restoration on film was the only way to elevate them to where they belong, while respecting the format chosen by the artist.
For more information on Pierre Clémenti in general, read the excellent article by Michael Chaiken:
http://www.choses-vues.com/blog/wp-content/uploads/2010/02/filmcomment-2008_.pdf
Selected Filmography
As a director :
1998 SOLEIL
1986 A L'OMBRE DE LA CANAILLE BLEUE
1979 NEW OLD
1978 LA DEUXIÈME FEMME
1978 VISION SPECTACLE PREMIÈRE
1971 L'ANGE ET LE DÉMON
1970 ESMÉRALDA
1969 CARTE DE VOEUX
1969 POSITANO
1968 LA RÉVOLUTION N'EST QU'UN DÉBUT. CONTINUONS.
1968 LIVRET DE FAMILLE
1968 SOUVENIRS SOUVENIRS
1968 VISA DE CENSURE
1967 FILM OU VISA DE CENSURE NUMÉRO X
Cast & Crew
Writer/Director
Pierre Clémenti
with
Pierre Clémenti, Bulle Ogier, Balthazar Clémenti, Margareth Clémenti, Nadine Clémenti, Philippe Garrel, Jean-Pierre Kalfon, Viva, Catherine Deneuve, Nico, Tina Aumont, Frédéric Pardo, Marc O', Moondog, Maurice Béjart, Valérie Lagrange.
with the support of the Laboratorio do ANIM, Laboratoire Neyrac Films, Laboratoire de Restauration « La Camera Ottica » Università degli Studi di Udine DAMS Gorizia et de Home Movies Bologna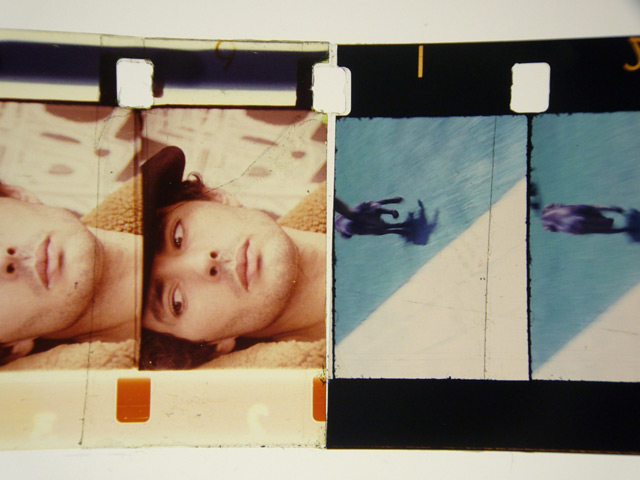 From all these years spent in editing, un-editing, and re-editing the huge amount of material accumulated, 22 hours of film survived, forgotten for almost 20 years in the Pompidou Center's basement. From these 22 hours, emerged three films, undoubtedly completed although unfinished (no soundtrack). Three wonders that are naturally in line with the masterpieces that are Visa de censure, or New old. These rushes, pored over and watched repeatedly, are enlivened today with unseen images, astonishingly beautiful portraits, crazy and lyrical editing and the haunting presences of Margareth and Nadine, respectively Clémenti's first and second wives.
And there is this silence. The soundtracks of Visa de censure and Soleil were dazzling and enchanting, of course, but the silence of a work most probably unfinished (not intended to be that way) adds to the emotion. A different kind of feeling, for sure, course, since the artistry is here impeded by its uncompromising raw quality, but an emotion that creates a new and deeply moving setting for the feeling of the past. Of a life that has gone by. This is perhaps the way in which these unseen films are most deeply touching, drawing a parallel between a story of a man—full of life, in love, in full flight, poetic, approachable and yet out of reach—and film history that we could characterize with the same adjectives. We can remember Francois Truffaut's statement that he preferred cinema to real life, and realize how much it looses its meaning with regard to Pierre Clémenti's cinema and life, how much it is dashed on the strong and majestic rocks of life-cinema. Of the reconciliation of both. Of unconsidered evidence, never theorized, never forced. Poetry, friends, woman, kids, hands, breasts, bare feet, here and there, the life-cinema, yes, more than ever.
Antoine Barraud
"The reconciliation of the visual with the colorful psychedelic impulses of these luscious times… To find again the chant of origins, images that inscribe themselves in us like a double and that wave to us. To grope for… In the dark room of multinational ideas, I quiver and I mumble. Cinema of the inside and the outside, of the behind and the inside. In front of the magical mirror of multiple visions, I find the thread of my memory and open a little the family album of births and deaths. In front of the flood of multicolor impressions, cartoons, reanimated by passion and love of the man with the cardboard suitcase, I was waving my huge scissors and carving and re-carving like a sculptor inspired standing in front of his first work."—Pierre Clémenti, 1974.
"There's a feeling inside me of being unwilling to taint myself by participating in the making of films that do not deserve to be made. I discovered that it was possible to make images with simplicity, without taking the approach of a particular school. Underground cinema dared. With it, one would equalize its art with its means. I've always worked alone and I only ruined myself. If I were to work in the industry, even a very honest one, I would have to do things that I don't like. And I would have something dead inside me."—Pierre Clémenti, 1986.
For more information on clémenti in general, read the excellent article by Michael Chaiken:
http://www.choses-vues.com/blog/wp-content/uploads/2010/02/filmcomment-2008_.pdf