Documentary
News:
SPRING IN EXILE by Massimiliano Minissale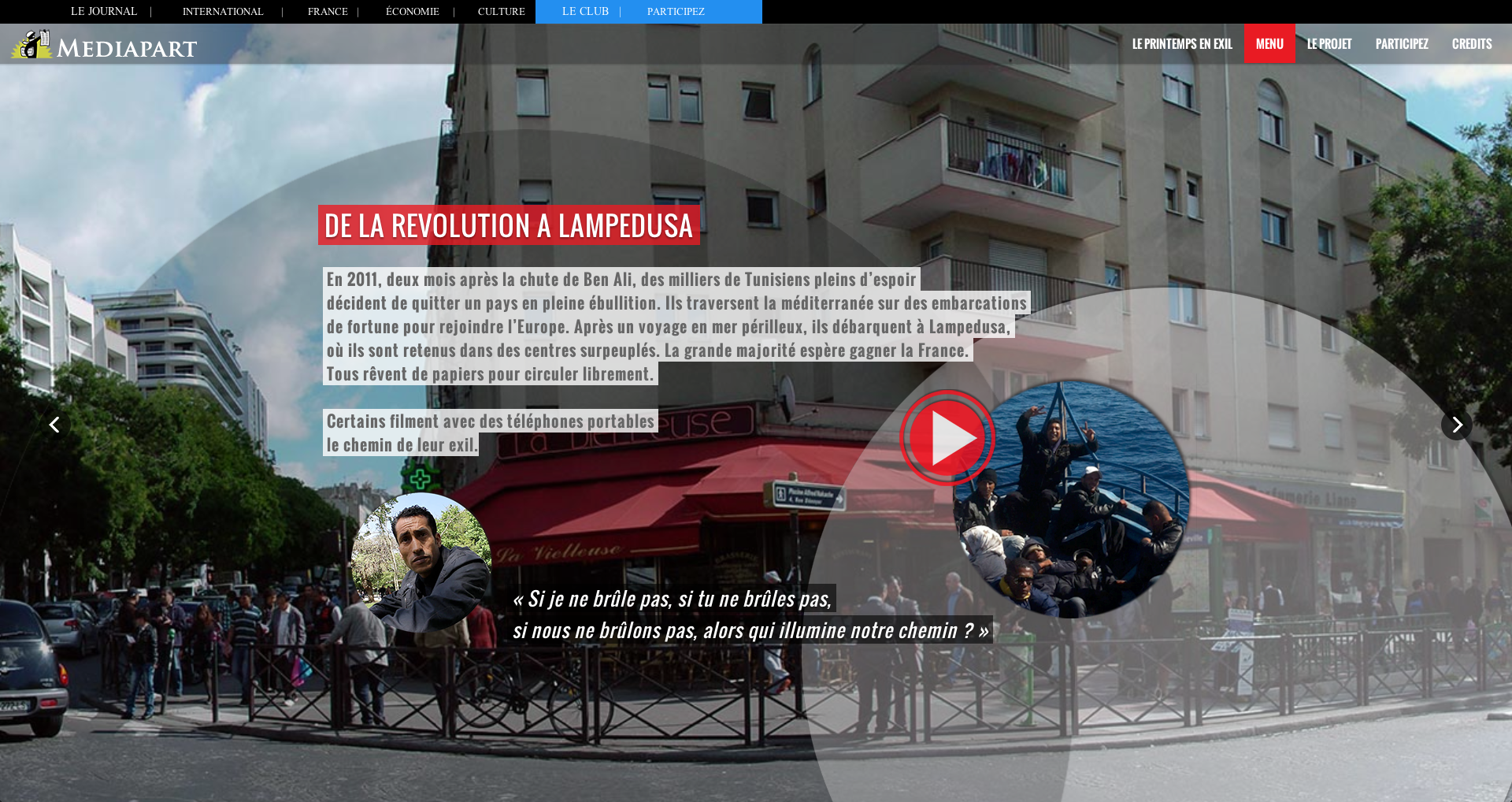 2013, France, Color, Vidéo, 58′
Synopsis: They left Tunisia after the fall of Ben Ali, to arrive in Paris from Lampedusa. What happens to these thousands of Arab Spring's exiles ? Who are these men who decided to come to France risking their lives? Massimiliano Minissale and Marie Blandin followed them for two years, their forlorn hope, their expectations, and sometimes their return home.
Spring in Exile is a cross-media work consisting of a web documentary integrated into a dynamic and participatory platform.
To see SPRING IN EXILE
Crew:
Writer / Director: Massimiliano Minissale
Co-directors Italy and Tunisia: Giuseppe Spina, Francesco Valvo
Produced by: Nicolas Rouilleault, Philippe Dijon de Monteton, Vincent Wang
Co-produced by: FrameOff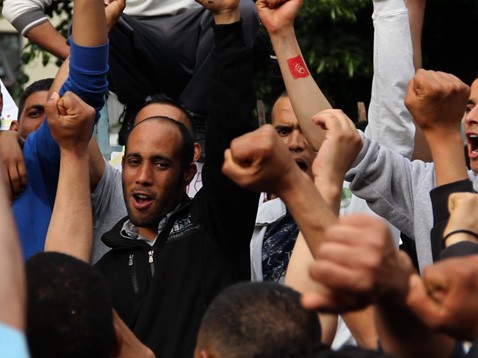 Editing: Corrado Luvara
Image: Francesco Valvo, Giuseppe Spina, Francesco Di Martino, Giuseppe Portuesi
Pictures: Giuseppe Portuesi, Francesco Di Martino, Terra Project – Simone Donati, Maria Vittoria Trovato, Giulia Mazzone, Giuseppina Bruno
Research and Documentation: Francesco Valvo, Giulia Mazzone
Editorial Advisor: Matteo Treleani
Texts and Articles: Marie Blandin
Translations: Wejdi Trabelsi, Isabella Minissale
With the participation of: CNC, Produzioni dal basso, Mediapart
With the support of: Migreurop, la Cimade
——————————————————————————————————————————————————
Our documentaries in development / Our documentaries in production / Our documentary catalog